About Springfield Computer Guy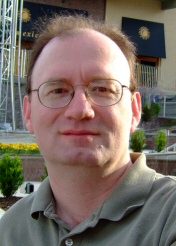 "Springfield Computer Guy" is run by John & Joan Woodman. We've been in business since August 2003, and have an A+ rating from the Better Business Bureau, as well as over 1,000 satisfied customers in the Springfield area.
John has spent more than 20 years as a computer guy in varying capacities — including programming, consulting, designing and building software (both for the US government and for private industry), networking, etc. His academic background is in mathematics, computer science, and physics. John is also a published author, with a 5-star rated book on Amazon.
John has excellent problem-solving skills, as illustrated by the range of customer headaches he's taken on (see Case Studies!) If you've got an unusual problem – or a run-of-the-mill one – give us a call. We can probably help you out.
Our Family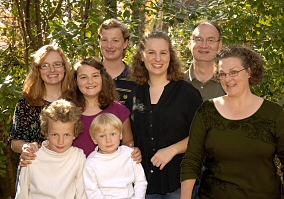 John and Joan have 6 children, all of whom began their education being home schooled. We aim to  excel in character and academics.
As of 2020, our oldest has a Master's in Microbiology from Missouri State University; our second oldest is completing her Master's in Second Language Acquisition. The third is studying Mechanical Engineering at Missouri University of Science & Technology; our fourth is at MSU, training to be a nurse. The two youngest are in the Springfield Public School system.
And yes, the photo's very old! 🙂
In short, we are a local, family-owned, family-run business. Your patronage supports our family! 😀