How to Remove the Cover or Case of a Gateway zx4931-31e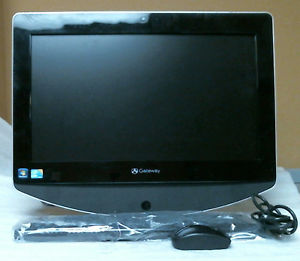 All-in-one computers can be a pain, particularly in disassembly. The biggest issue is usually how to get the cover off. Manufacturers (deliberately) aren't much help.
Our patient today is a Gateway zx4931-31e. How to get the black cover off of the back?
One bit of advice on the internet suggests removing the two rubber feet. Not necessary or advisable.