New, Improved Web Hosting Is Here!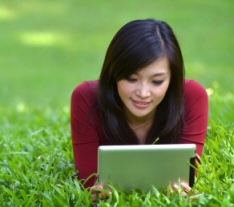 Sometimes it takes a problem to spur you into making an improvement.
I've been hosting web sites for around 10 years, and have had the same basic setup for almost that long. It's worked well.
Until the past year or so, at least.
In order to do a good job of hosting, it takes significant overhead. You need a secure data center, around-the-clock staff, monitoring, lots of failsafe capacity, and all kinds of sophisticated equipment and procedures. That's why I've always worked with others in the background. You simply can't do it well without that kind of staffing and overhead.
Unfortunately, this past year has been full of problems.
Email problems. Web site problems. More email problems. Problems getting technicians to fix stuff promptly.
There comes a time when it's time to do something different.
And so I've moved to a totally new server, and a totally new situation.
And the new hosting has better equipment, faster speed, and (most importantly) a really good team of technicians behind it. I've worked through a variety of issues already with them in getting the web sites I host transferred over, and the techs have been both knowledgeable and responsive. This means a lot fewer problems along the way, and much faster resolution of whatever issues do develop. I am literally excited about the new hosting and the people I'm working with now.
In fact, I am so excited about the new offering that I'm ready to go out and sell some hosting. And sales isn't usually the first thing I get excited about!
So that's the new offering here. I've written more about it in the section of this site regarding web sites.
If your hosting situation isn't that great, maybe it's time for you to move on as well. Check out the benefits of our new hosting in the web site section. And if you have any questions, feel free to call. 🙂